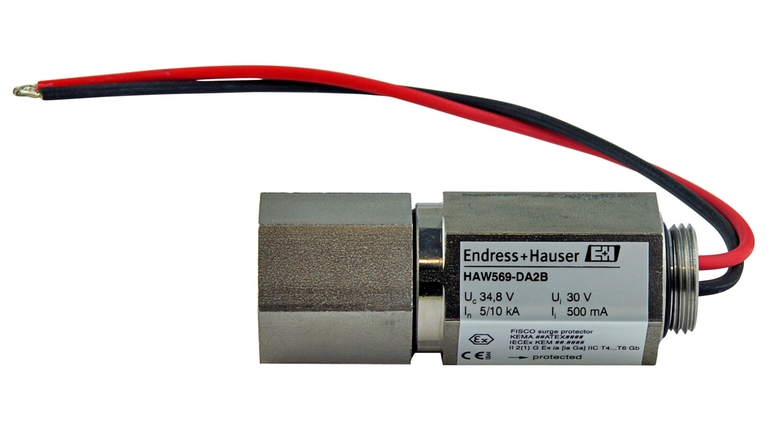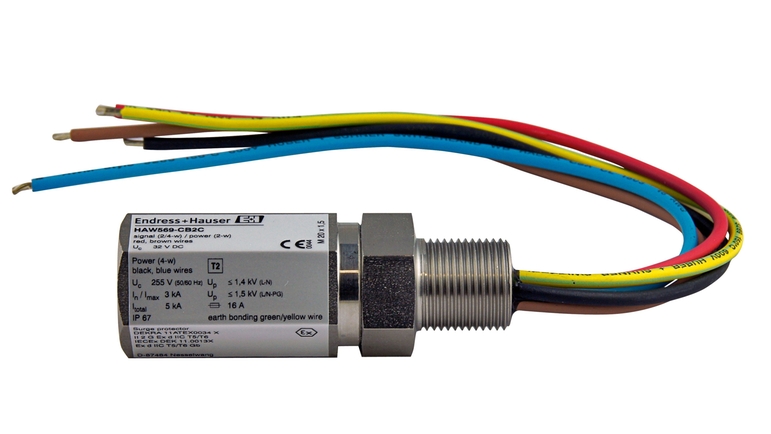 Surge arresters for field mounting
The HAW569 surge arrester is used to protect electronic components in field devices from being destroyed. It ensures that overvoltage surges which occur in signal cables (e.g. 4 to 20 mA), in communication lines of Field buses (HART, PA, FF) and in power lines are safely passed into the ground. The functionality of the electronic component to be protected is not affected as, using the impedance-free connection of the protection unit, interference voltage drops cannot be introduced.
Quick selection
Choose from our suggested options
Individual configuration
Continue your selection from all possible options
Benefits

Compact device for the protection of signal / communication lines (Ex ia approval as an option) or for the simultaneous protection of signal, communication and supply lines (Ex d approval as an option)

Optionally available with SIL2 intrinsically safe...
Field of application

HAW569 units are primarily used in process automation and in measuring and communication technology within the chemicals, pharmaceuticals, water and wastewater sectors as well as in the food industry.
Documents / Manuals / Software
Accessories / Spare parts
Adapter NPT1/2/M20x1.5 cable entry

Screwed cable gland set 2x M20x15IP68

EMC-screwed cable gland M20 for direct/ indirect shield earthing, cable 6,5-13mm

Earthing ring-set HAW569 M20

for sensors with non conductive housing earthing ring, lock nut, flat plug

The unit is not repairable